About Us
London2bollywood is one of the UK's leading TV presenter training academies. Our professional team can show you how to break into the world of Television and make sure that your TV presenting is the best it can be. We believe that you already have the resources to be a TV presenter, now let us show you how to use them. Whether you're looking for a professionally filmed and edited show reel, specific one to one training or the complete TV presenter training course we can help.
Why choose us over other training providers?
Experienced TV Directors/ Presenters Tutors.
We are trusted by many and provide presentation and camera communication skills training. At london 2 bollywood.com, we have combined experience of over 40 years of experience in dealing with Film and Television Industry. Our main focus is to help, support & inspire the aspiring talents to realize their long awaited dreams.
We at London 2 Bollywood believe in proper professional, easy to learn method of Acting &, Production Techniques. We work at the pace which is suitable as per individual , which makes the course exciting and not a burden. As long as you enjoy learning , you will grasp more and easily. Starting from basics we will ensure that each individual will learn how and why of Acting and production techniques. No pressure, friendly environment, yet disciplined course contents are the key for our success.
london 2 bollywwod.com will be promoting aspiring talent into Hindi cinema. We encourage your creativity & provide guidance in full measure to minimize the struggle. We are not here to judge your physical appearance or background. All that is required is the dedication and hard work to move forward in life & be ready to face the challenges with great enthusiasm to become successful.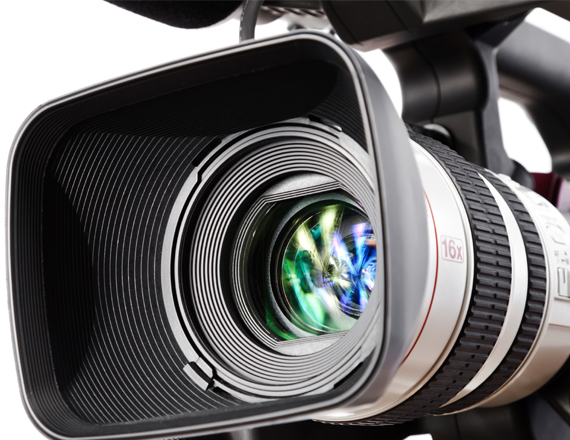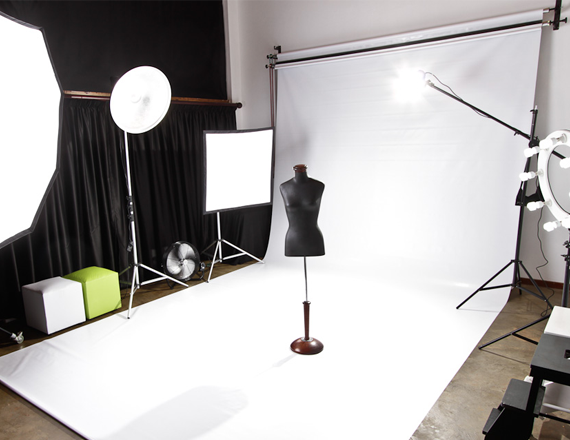 Mission Statement
Our aim and mission is to help Newcomers to Fulfill their dreams and become successful in the Film/TV and Modelling world by giving them a genuine training to know the basics of Acting , Production and how to face the camera.
We will try to bridge the gap between the artists and the production houses making it easy for both the parties to work harmoniously and take the industry to next great level.
We can help you to produce your show reels & portfolios, which will help you in gaining entry to the vast arena of Film & TV.
Once you are with us, we will do everything possible to help you reach your goal as long as you are willing to work hard sincerely to achieve it.
Our Vision
london 2 bollywood.com is a modern concept in the promoting of Film and Television artists as well as an effective and transparent medium which facilitates a multifaceted access between artists and established film makers. We have the vision of our website of becoming as one of the major influences on Film and Television production in the country and help realize the dreams of dedicated Artists while helping established film makers choose the right artist for the right part.
Call us on: 07961727481 / 07794837521
Email: London2bollywood@gmail.com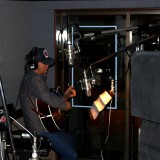 Ajay Makol (CEO)
Television Producer/Director & Technical Consultant
A very confident individual with positive attitude and good communication skills who have been a leader in the media field with lot of knowledge of the industry and is very well versed with all aspects of Television broadcast media from production to managing and operational side of a television station. I have worked as Executive Producer/Director Credits on a variety of broadcast productions and has directed multi camera productions and worked as a Producer for many programmes being involved in right from conception, scripting, budgeting and directing.
I have worked as Executive Producer/Director Credits on a variety of broadcast productions and has directed multi camera productions and worked as a Producer for many programmes being involved in right from conception, scripting, budgeting and directing.
I have comprehensive Technical Background knowledge to understand the production process as a whole and management Skills in all Aspects of Production of Programmes & management of technical/production staff.
Recently I have been working as International Media & Broadcast Technical and Production Consultant / Advisor after being head of TV Channels & Consultant Advisor to the chairman of Door Darshan TV in London on day to day running of the TV Channel.
My previous credentials have been executive director of Channel Punjab dealing with Operational & Production responsibility for all Studios and outside UK Production of Programmes and also operational & technical Consultant for Virgin Media mainstream Channels Live transmission environment experience in Multi Camera set Up Operation for their shopping channels in UK.
In the past I also have experience in regional languages channel as head of production for RTV (Reminiscent Television) where we were broadcasting in Hindi /Urdu/Punjabi/ Tamil & Bengali languages.
In technical field I did set up second largest Playout Facility in UK after SKY TV and my designation was of Operational Director for Advanced Satellite Broadcast Services (Multi-channel fully Automated Digital Play-out Center) with live up linking to any satellite around the world.
I started as a producer for ZEE TV (UK) and risen to the post of Head of Production & Operation - Zee TV Network (UK).
I have been involved in many independent productions as Producer / Director to cover the "Festival of Lights", Cry for help a horror thriller, "Cousin from India" covering the issues of illegal immigrants and a documentary based on mixed marriages "East Meets west" showing the culture clash between couples due to their different background.
Production manager for Mersey Screen Television Production (UK).
I have written many scripts and out of that produced and directed a film titled "Aaj Ki Biwi" in which we showed the conflict within Arranged Marriages.
Professionally I studied Chemistry/Biochemistry and qualified as a chemist/biochemist from University of Salford (UK) and became a member of Royal Institute of Chemist.
Also I did Diploma in broadcast production techniques from Mersey Screen Television Company and got certified recognition from BBC Wood Norton (CBST) in Non-Linear Editing.
Overall since entering in the Broadcast Industry several years ago, I have gained valuable Professional, Operational and Production Experience in Multi-skilled environment which helped me progress in my carrier and helped many other people to achieve what they wanted in their life.
I am keen follower of cricket and enjoy swimming, table tennis and listening to music.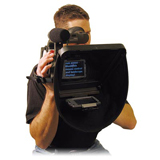 Vijay Kumaar (Director)
Creative Director, Producer, Presenter, Actor
I have over 15 years of professional experience in producing, creative for the entertainment and commercial sectors. Successful campaigns in most major products categories, from packaged goods to airlines. Result oriented leader interested in raising the standard of visual communication, equally as comfortably working in an enclosed environment as working within a team.
I have Certificate in TV / Video Production - South Mersey College., Liverpool. The course included writing scripts, casting, set designing, budgeting & directing. Diploma in broadcast production techniques from Mersey Screen Television Company covering the use of number of Camera's, type of lighting required to lit the set up, various angles shots to create special effects within the given budget & resources. Script 2 Screen Film Production/National film & Television, Met film School. Radio /Production& Presenting/BBC. Speech & Drama /London Academy of acting.
As an Actor, presenter, director have been trained at London academy of acting, National film & Television, London, Mersey screen Television, UK, Presenters training with BBC, London and Acting workshop with Mrs Nadira Zaheer Babbar.
I have worked in many films, TV Productions and Theatre and to name few are as follows.
Films: (Bollywood) Production Director
Vegatore Mixer (English): Navketan International, Suneil Anand
Love U Mr Kalakaar: Rajshri Productions , S. Manasvi
King of Bollywood I Dreams: Piyush jha
Master: Navketan Films 1978, Suneil Anand
Gangster: Navketan films, Dev Anand
Main solah Baras Ki: Navketan films, Dev Anand
Sau Crore: Navketan Films, Dev Anand
Roti Kee Keemat: Rohitasha Movies, Ramesh Ahuja
Taqdeer Ke Rang: Balram Movies, Ashok Mann
Television (Bollywood & English)
Dekh Bhai Dekh: Sarasvati Audio Visual , Aanand Mahendroo
Better safe than sorry: Dragons garden film , Tim Royale
Bombay Beauty: Planet productions , Vijay Kumar
Going for green: Scottish television , Charlie Stuart
Liver Birds: BBC Television , John McBride
Carry on Biff: Granada Television , Pete smith
Aaj ki Biwi: Cineface productions , Ajay kumar
Theatre (Bollywood & English)
Parvarish: Ekjute Theatre Group , Vijay Kumar
Looking back: Roundabout Players , Colin Roper
Kitney Naye Kitney Purane: Geeta arts , A.K.Chaterjee
Gorian ranna Da shoukeen: Lokantar Productions , B.K.Sood
Balle Balle ek uteey Te ek thale: Lokantar Productions , B.K.Sood
Tram Track tragedy: Roundabout Players , Val Sanders
Modern Wife: Roundabout Players , Val Sanders
I also have experience in presenting for TV & Radio
Presenting:
Open House/News Presenter/over 500 shows BBC
Top 30/ChatShow Presenter /over 700 shows Asian sound
Chat show Presenter Asia 1 TV/Sky TV
Documentary Presenter Lashkara TV /Sky TV
Have worked on many Commercial for Sky TV / Radio / Liverpool Hope University and Produced & Directed: 6 short films
Transitional Driver, Bombay Beauty, Johnny, Fatal Accident, Unwanted Bride and Audition right from the Script 2 Screen including budgeting Story boarding, location, actors and post production. They were shown in various international film festivals including Cannes, Edinburgh Film, Ekotop, Cannes, Jaipur International film festival ,India And sky TV.
As Creative Director I have over 15years of professional experience in producing, creative for the entertainment and commercial sectors.
Interpreting the scripts, developing story boards, directing actors, managing technical details e.g.: camera shot, use of lighting, making decisions about locations, casting, liaising the producer for final cut editing.
Writer/Producer/Director –Met Film school/ National film & Television Basement Films and Planet productions.
Member of Actor's Equity of Great Britain and B.E.C.T.U
WEBSITES